Registration Fee
Items

Early Bird
Before November 25, 2020

Regular Registration

Full Paper (HKCBEES Member)

430 USD

460 USD

Full Paper (Student&Committee)

450 USD

480 USD

Full Paper (Regular)

480 USD

500 USD

Full Paper (Online Attendance)

350 USD

350 USD

Abstract-Presentation Only

380 USD

400 USD

Abstract-Presentation Only
(Online Attendance)

250 USD

250 USD

Listener

330 USD

350 USD

Listener (Online Attendance)

200 USD

200 USD

Additional Paper

360 USD

360 USD

Additional Abstract

200 USD per one

200 USD per one

Additional Page

50 USD per one

50 USD per one

Technical Visit on Feb. 28 (Optional)

TBA

TBA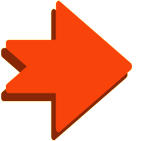 Listeners can simply make registration online through: http://confsys.iconf.org/register/iccfe2021
Important Notice:
*One full paper registration is within FIVE Pages including all figures, tables, and references. Extra pages will be charged.
*Abstract won't be published, but it will be included in the conference program.
*For student, please submit a copy of valid ID (student card) along with other registration materials.
*Registration includes access to all sessions, coffee breaks, lunch, and dinner on conference day.
Conference Cancellation and Refund Policy
If a registrant is unable to attend the event for any reason, the conference committee encourages you to send a substitute in your place, someone who is one of the co-authors or from the same institute/organization.
Written requests for cancellations must be sent to the Conference Secretary 2 months before the event, 30 USD processing fee is required. Cancellations received less than 2 months before the event, will NOT be dismissed and registration fees will not be refund.
For more information, please refer to Refund & Cancellation Policy.pdf