Call for Papers
2019 6th International Conference on Chemical and Food Engineering (ICCFE 2019) is the premier forum for the presentation of technological advances and research results in the fields of Chemical and Food Engineering. ICCFE 2019 will bring together leading engineers and scientists in Chemical and Food Engineering from around the world.
Topics of interest for submission include, but are not limited to:
Chemical, Environmental, and Process Engineering
Environmental engineering and sustainable development
Process design and optimization
Product innovation, development and economics
Process intensification
Nanotechnology
New materials & structured products
Intelligent polymers
Green organic synthesis routes
Process integration
Environmental engineering & management
Sustainable & clean technologies
SCF as solvent substitutes

Chemistry and Chemical Engineering Fundamentals
Chemical engineering fundamentals
Physical, Theoretical and Computational Chemistry
Chemical engineering educational challenges and development
Chemical reaction engineering
Chemical engineering equipment design and process design
Thermodynamics
Catalysis & reaction engineering
Particulate systems
Rheology
Multifase flows
Interfacial & colloidal phenomena
Transport phenomena in porous/granular media
Membranes and membrane science
Crystallization
Distillation, absorption and extraction
Ionic liquids/electrolyte solutions

Others
Food Biotechnology
Food engineering education
Food microstructure development and characterization
Food properties including thermal, chemical and mechanical properties
Food engineering
Nanomaterials
Particle technology
Mathematical modeling in chemical engineering
Macromolecular Science and Engineering
Advanced materials processing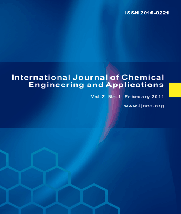 International Journal of Chemical Engineering and Applications (IJCEA ISSN: 2010-0221), which can be indexed by Chemical Abstracts Services (CAS), Ulrich's Periodicals Directory, CABI, DOAJ, Electronic Journals Library, Google Scholar, Engineering & Technology Digital Library, ProQuest, and Crossref.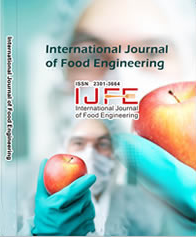 International Journal of Food Engineering (IJFE, ISSN: 2301-3664), which can be indexed by Google Scholar; Crossref; Engineering & Technology Digital Library; etc.
Addendum: For those a few authors who don't expect any publication of your papers, you're welcome to submit the abstracts to us and present your papers at the conference without publishing.
Publication Ethics - Penalty against Plagiarism
We firmly believe that ethical conduct is the most essential virtual of any academic. Hence any act of plagiarism is a totally unacceptable academic misconduct and cannot be tolerated.
Submission Method
Option One- Electronic Submission System ( .pdf) Option Two- E-mail: iccfe@cbees.net (doc.&pdf.)

Formatting Instructions (DOC) IJFE
Formatting Instructions (DOC) IJCEA

Contact Method
CBEES Senior Editor, Ms Elva Zhang

Email: iccfe@cbees.net