Keynote Speaker
Keynote Speaker I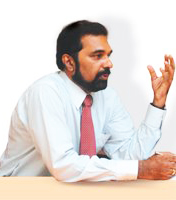 Prof. Sudantha Liyanage
Department of Chemistry, University of Sri Jayewardenepura, Sri Lanka
Dean of the Faculty of Applied Sciences
Prof. Sudantha obtained his B.Sc. Special degree in Chemistry at University of Sri Jayewardenepura and obtained his Ph.D. in Chemistry, at University of Wales, Cardiff,UK. He was also a Post-Doctoral Research Fellow at University of Wales, Cardiff and University of Ibaraki, Japan. He was the Chairman of the Royal Society of Chemistry Sri Lanka Section during 2013- 2014. He told Japura Media that his ultimate goal is to make the Faculty as the best Faculty of Science in the Sri Lankan university system.
Keynote Speaker II
Prof. M. R. Riazi
Kuwait University, Kuwait
Dr. M. R. Riazi is currently a professor and the chairman of chemical engineering at Kuwait University. He received his MSc and PhD degrees from Pennsylvania State University where he served as an assistant professor of chemical engineering. He was also a visiting scholar/faculty in both Chemical and Petroleum Engineering Departments at Illinois (Chicago), Texas (Austin), McGill (Montreal), Waterloo (Canada), Wright State (Ohio), Norwegian University of Science and Technology (Trondheim), and various universities in the Middle East.

He has about 140 publications including 5 books and a solutions manual as well as about 100 conference presentations mainly in the fields of petroleum and chemical technology. He has been invited speaker and consultant to more than 50 major oil companies and research centers worldwide including invited moderator and panelist at World Economic Forum and has conducted about 70 workshops and short courses in more than 40 different countries.

He is the founding editor and editor in chief of International Journal of Oil, Gas and Coal Technology, IJOGCT (London, UK) and associate editor of Journal of Petroleum Science and Engineering (Elsevier). He has been awarded distinguished researcher and teaching awards at several universities including an award from the former Amir of Kuwait. He also received a Diploma of Honor from National (American) Petroleum Engineering Society and is a Fellow of American Institute of Chemical Engineers (AIChE).
Keynote Speaker III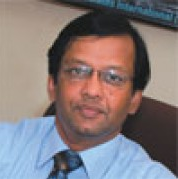 Prof. K. K. D. S. Ranaweera
University of Sri Jayewardenepura, Sri Lanka
Director to the Bandaranaike Memorial Ayurveda Research Institute (BMARI).
Board of Governors in Institute of Food Science and Technology Sri Lanka.
M.Sc, Ph.D. (Academy of Science, USSR), Fellow Post Doc(UK)
Prof. K.K.D.S. Ranaweera currently working as the Director to the Bandaranaike Memorial Ayurveda Research Institute (BMARI) at Maharagama and a Member of Board of Governors in Institute of Food Science and Technology Sri Lanka. Till September 2011 he headed the Department of Food Science and Technology, University of Sri Jayewardenepura, Sri Lanka. He is supervising PhD, MPhil and MSc students of areas related to Food Science and Technology and Human Nutrition. Prof. Ranaweera also worked in different areas of work like Java World Congress (JWC) 2010, an International event where they build up Social capital to help achieving Millennium Development Goals. International Potash Institute is another institute he works for.

Research interests: Food Processing and Post Harvest Sciences, Functional Foods