Keynote Speaker
Keynote Speaker I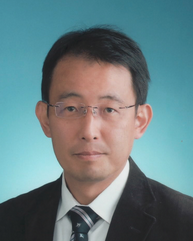 Prof. Hiroyuki Nakamura
Tokyo Institute of Technology, Japan
Hiroyuki Nakamura was received his PhD from Tohoku University under the supervision of Professor Yoshinori Yamamoto in 1996. He became an assistant professor at Kyushu University (1995-1997) and at Tohoku University (1997-2002). He worked as a visiting assistant professor at University of Pittsburgh with Professor D. Curran (2000-2001). In 2002, he was appointed as an associate professor at Gakushuin University and promoted as a professor in 2006. In 2013, he was appointed as a professor at Tokyo Institute of Technology. He received the Chemical Society of Japan Award for Young Chemists in 1999 and the Incentive Award of the Japanese Society for Molecular Target Therapy of Cancer in 2007. He became president of the Japanese Society of Neutron Capture Therapy in 2015. His research interests include synthetic methodology, medicinal chemistry, chemical biology, photodynamic therapy, and neutron capture therapy.
Professional Societies
Chemical Society of Japan
American Chemical Society
The Pharmaceutical Society of Japan
International Society of Neutron Capture Therapy (Board of Councilor, 2004-present)
Japanese Society for Neutron Capture Therapy (Committee, 2003-present)
The Japanese Society for Molecular Target Therapy of Cancer (Committee, 2009-present)
The society of Synthetic Organic Chemistry, Japan (Editorial Committee, 2010-present)
Keynote Speaker II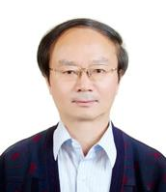 Prof. King- Chuen Lin
National Taiwan University, Taiwan
King-Chuen Lin is a Distinguished Professor of the Department of Chemistry at National Taiwan University and a Distinguished Research Fellow of National Science Council, Taiwan. He received his
B.S. degree in Chemistry from National Taiwan University, Taiwan, his PhD in Chemistry from Michigan State University, USA, and his postdoctoral career at Cornell University. His research interests are photodissociation and reaction dynamics in gas and condensed phases, atmospheric chemistry, materials designed for sensors and catalysts, and single molecule spectroscopy. He received Academic Award of Ministry of Education, Taiwan, in 2014, and serves as an Associate Editor for J. Chin. Chem. Soc.(Taipei) and a member of Editorial Board for Scientific Reports (Nature publisher), Journal of Analytical and Bioanalytical Techniques (Gavin Publishers), and J. of Modern Chemical Sciences (Herald Scholarly Open Access). He has published more than 183 peer-reviewed papers and edited one book on reaction dynamics and chemical kinetics.
Keynote Speaker III
Prof. M. R. Riazi
Kuwait University, Kuwait
Dr. M. R. Riazi is currently a professor and the chairman of chemical engineering at Kuwait University. He received his MSc and PhD degrees from Pennsylvania State University where he served as an assistant professor of chemical engineering. He was also a visiting scholar/faculty in both Chemical and Petroleum Engineering Departments at Illinois (Chicago), Texas (Austin), McGill (Montreal), Waterloo (Canada), Wright State (Ohio), Norwegian University of Science and Technology (Trondheim), and various universities in the Middle East.

He has about 140 publications including 5 books and a solutions manual as well as about 100 conference presentations mainly in the fields of petroleum and chemical technology. He has been invited speaker and consultant to more than 50 major oil companies and research centers worldwide including invited moderator and panelist at World Economic Forum and has conducted about 70 workshops and short courses in more than 40 different countries.

He is the founding editor and editor in chief of International Journal of Oil, Gas and Coal Technology, IJOGCT (London, UK) and associate editor of Journal of Petroleum Science and Engineering (Elsevier). He has been awarded distinguished researcher and teaching awards at several universities including an award from the former Amir of Kuwait. He also received a Diploma of Honor from National (American) Petroleum Engineering Society and is a Fellow of American Institute of Chemical Engineers (AIChE).